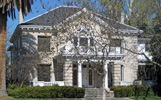 Rehorn Home destroyed by fire
The Rehorn Home, built in 1906 and on the National Register of Historic Places, was destroyed by fire on 1 February 2016. Originally built for early Fresno building contractor Frank Rehorn, it had most recently served as the offices of architects William Patnaude and Allen Lew.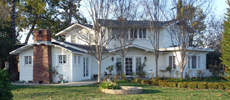 Four Homes added to Local Register
In January the Fresno City Council designated four homes and an office building to the Local Register of Historic Resources. New properties include the Risley Home on Van Ness Avenue, the Elliott Home on Mildreda Avenue, the Waller Home on Park Avenue, the Smith/Staniford Home on Olive Avenue, and the Lewis Insurance Company Office on Olive Avenue.